Linda Herritt is a 2014 fellow in Printmaking/Drawing/Book Arts from the New York Foundation for the Arts.

Linda Herritt

Terra Infirma, 2014

16' x 50' approx.

Wall Installation

Fabric, tape, chain, yarn, foam, plastic

Text is a partial listing of bands playing in Brooklyn on two night in June 2014

Photo credit: Alan Wiener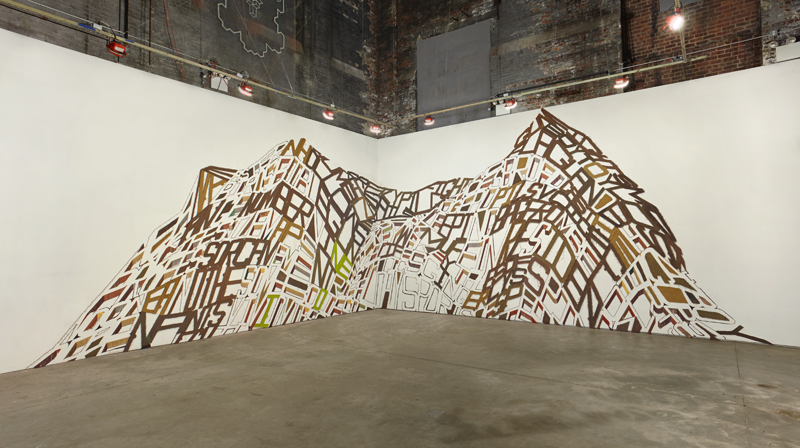 Terra Infirma: Time-lapse of the installation.

The Boiler (Pierogi), 2014